A NEW ATMS² CONCEPT IS BORN
An innovative and secure Mobility Management system, complying with the recommendations and objectives of the ITS action plans.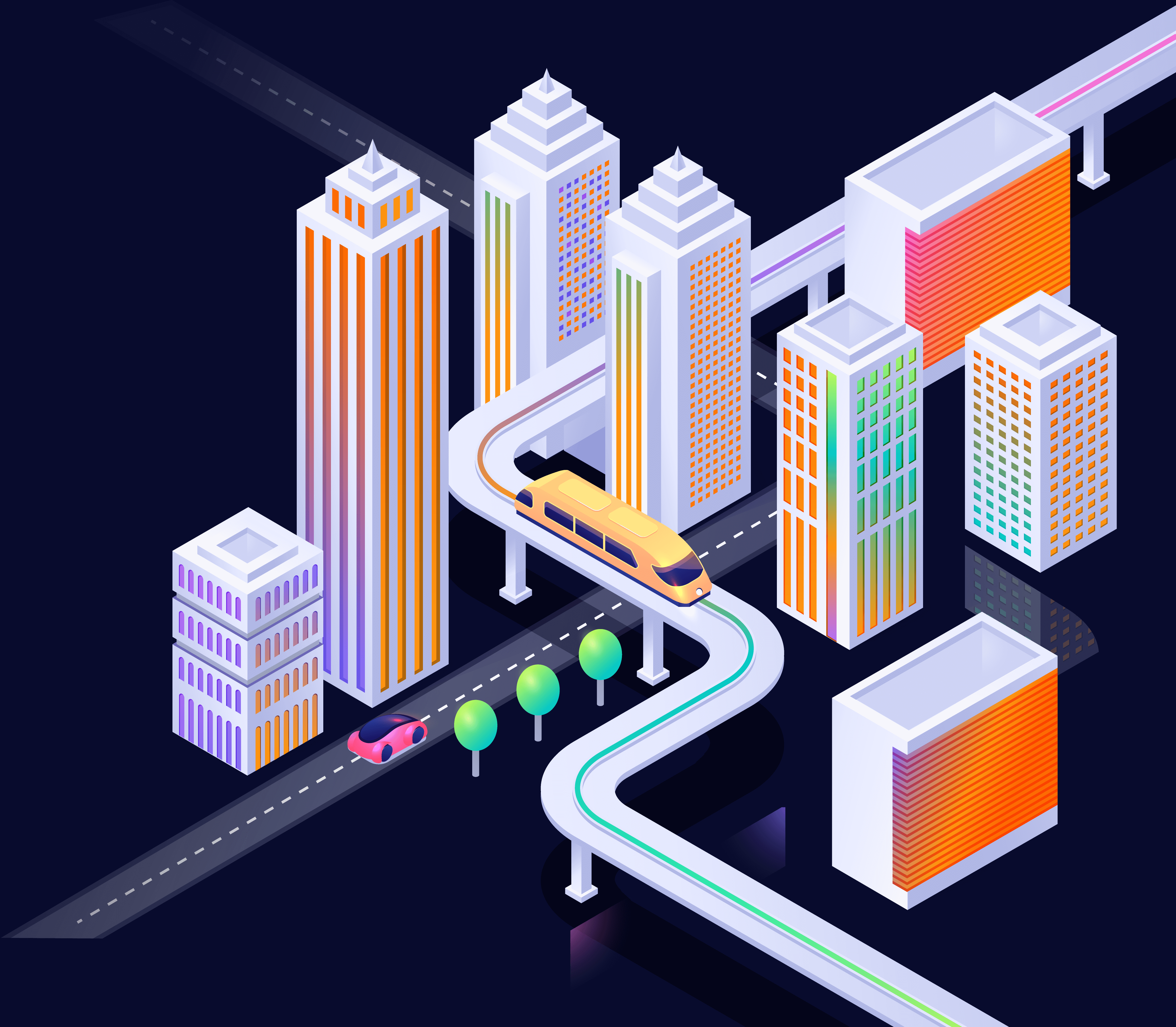 FOR A SUSTAINABLE FUTURE IN TRAFFIC MANAGEMENT
Traffic on roads consists of road users including pedestrians, ridden or herded animals, vehicles, streetcars, buses and other conveyances, either singly or together, while using the public way for purposes of travel. Traffic laws are the laws which govern traffic and regulate vehicles, while rules of the road are both the laws and the informal rules that may have developed over time to facilitate the orderly and timely flow of traffic.
Different operational systems are developed to face these new challenges, providing solutions for different traffic control centers, from roads to transportation, aerial, rail or maritime traffic management businesses. Over the last decades, the increase in traffic volume affected different agents such as traffic managers, road operators and transport service operators in areas ranging from roads to maritime transport.
The need has arisen to improve traffic control centers with upgraded operational systems. These issues can only be addressed with an integrated approach, where efforts must converge to promote ITS deployment and address sustainable urban transport planning.
INTRODUCING DRIVE 3.0
Build from the ground up to meet the mobility services of the future, DRIVE 3.0 is a software of the future, distinctive and agnostic to any type of transport or equipment and allows the creation and development of applications focused on value creation for any business.
THE WAY YOU WANT IT TO BE
The DRIVE 3.0 Enterprise Version allows the creation of tailor-made solutions and features with a precise range of functions that meet the needs of each customer's business.
Elevate your creativity and tailor this platform to your business.
---
We apply our knowledge and experience in the IT field to traffic management solutions.