03 Mar, 2023
Thinking About the Future in the Financial Sector
blog
---
Economic restructuring is still fraught with uncertainty and the truth is that we have never had the need to "unplug" the world and the economy like we have this time.
---
It is crucial that we realize that some countries and sectors may return to a "new normal" more quickly than others. On the other hand, some sectors do not have as much demand to meet and will therefore take a little longer to reach their production capacity.
We are witnessing immeasurable changes and are now entering a period of reflection that requires us to think about the future and the impacts that this new reality will have, especially in the financial sector. With 15 years of experience, ARMIS was involved in the first digitalization plans of the financial industry on the national scene. We have accompanied several banking institutions and insurance companies in a process of continuous transformation until today, but the question that has been heard most recently is - Where is the financial sector heading?
Digital services are still not an option for many. What is the impact for the different segments and what is the solution?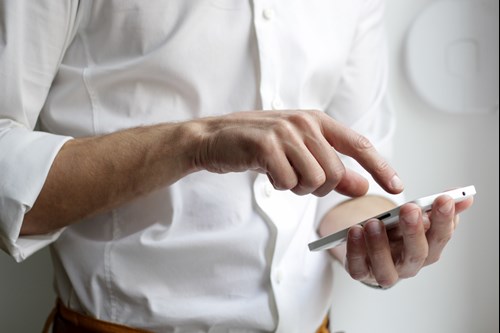 Although a majority of the population uses and takes advantage of the digitalization of banking services, there is still another part that has not converted to technologies and their global emancipation, especially senior age groups. It is necessary to bear in mind that although the financial sector is increasingly investing in digital transformation and automated solutions, it will not stop responding and continue to have physical services available.
Social distancing has already entered our lives and will continue to be a part of them in the future. Inevitably, the financial industry will have to adjust its operating models to fit the "new normal". It is certain and known that organizations will have to put the health and safety of their employees and customers first. This imposition means that financial institutions now face operational and organizational decisions that will have implications for more than 10 million people.

The goal so far has been to instruct customers that digital customer service should be preferred and that face-to-face service should only happen if there is no alternative. Will these measures be maintained indefinitely? Will digital services be adapted to those who do not use them? It should be noted that the financial sector has invested in inclusive systems adapted to this segment, such as IVR systems that allow some banking operations to be performed over the phone, virtual assistants and even mobile apps developed for a more senior audience. Possibly, from now on, face-to-face service will happen with the proper precautions and tools that can reduce the customer's time within the physical perimeter of the organization, especially if they are part of risk groups and, of course, the capacity control of these spaces.
A world that went digital overnight or was the process already underway? - The Phenomenon of Digitalization
Digital transformation has been making headlines around the world for some time now, and it is notable that organizations that were already in this continuous process of digitization and automation of services have shown a faster adaptation in this period of crisis. For the financial industry, technology is one of the areas where a large investment is applied in order to keep up with the digital transformation and the new habits of their customers.
The emergence of a pandemic outbreak has meant that many solutions that were already on the table have now been introduced and the call for their adoption has been intensified. The creation and development of more digital channels, adapted to all audiences and their increasing evolution will possibly be one of the measures for the future.
This is why the term acceleration will make more sense than transformation. Financial institutions have been on a slow but gradual path in the adoption and massification of digital media. From digital payments to investment banking to consumer credit, there are many business areas in the banking industry with digitalization plans in place over the past few years. The sector's current scenario, then, is one of digital acceleration, as a response to cyclical and future needs.
This digital acceleration had, in 2020, an unexpected agent that massively revived the digital channels in banking: Covid-19. According to the main banks operating in Portugal and shared by Jornal Económico, Caixa Geral de Depósitos recorded that, last March, 1.1 million Portuguese used CGD's digital channels, which represents that more than 68% of banking operations were made through digital channels.
This trend occurred in the vast majority of banks and contributed to an increase in their business volumes, for example, Millennium BCP's digital sales represent more than 45% of its total sales, while Santander made 35% of its sales in digital.
Cashless: Is this an inevitable adaptation? What will happen to the famous ATMs?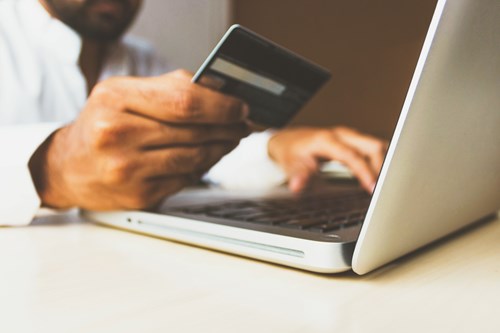 This new reality and the several new adaptations make us reflect about options that didn't seem so close, such as the Cashless trend.

Cashless is the expression used to designate payments without physical cash, without notes and coins, a method that presents several advantages for this new reality we face.

This technology, which is showing itself as a trend for the years to come, can be implemented in various types of commercial establishments, such as restaurants, supermarkets, movie theaters, and even schools and universities.
The financial industry is naturally prepared for this, having created new digital services in recent years, such as MBWAY. Consumer demand for contactless means of payment may lead to the rapid adoption of new means of payment by service providers and favor the massification of digital payments.
Thus, a cashless future seems almost inevitable in both physical and online commerce. Cashless payments are gaining ground every day and as a measure to prevent contagion, it is positive that it remains so.
Thinking about the future is a discussion forum created by ARMIS with the aim of reflecting on the best ways and solutions for the new reality that society faces.
Talk to us
Eduardo Lopes | Chief Strategy Officer
---
Share this article:
---
Prepare your company and your employees for the future. Contact us!