Meet the new Workplace
Reinvent your physical space management
Simplify, Manage, and Optimize your organization.
Don't waste more time with outdated solutions.
Revolutionize the hybrid work model with a global high-quality management platform.
Take advantage of the opportunity to have an innovative, reliable and secure solution right now! 

Workplace HUB is a part of the Digital HUB product suite.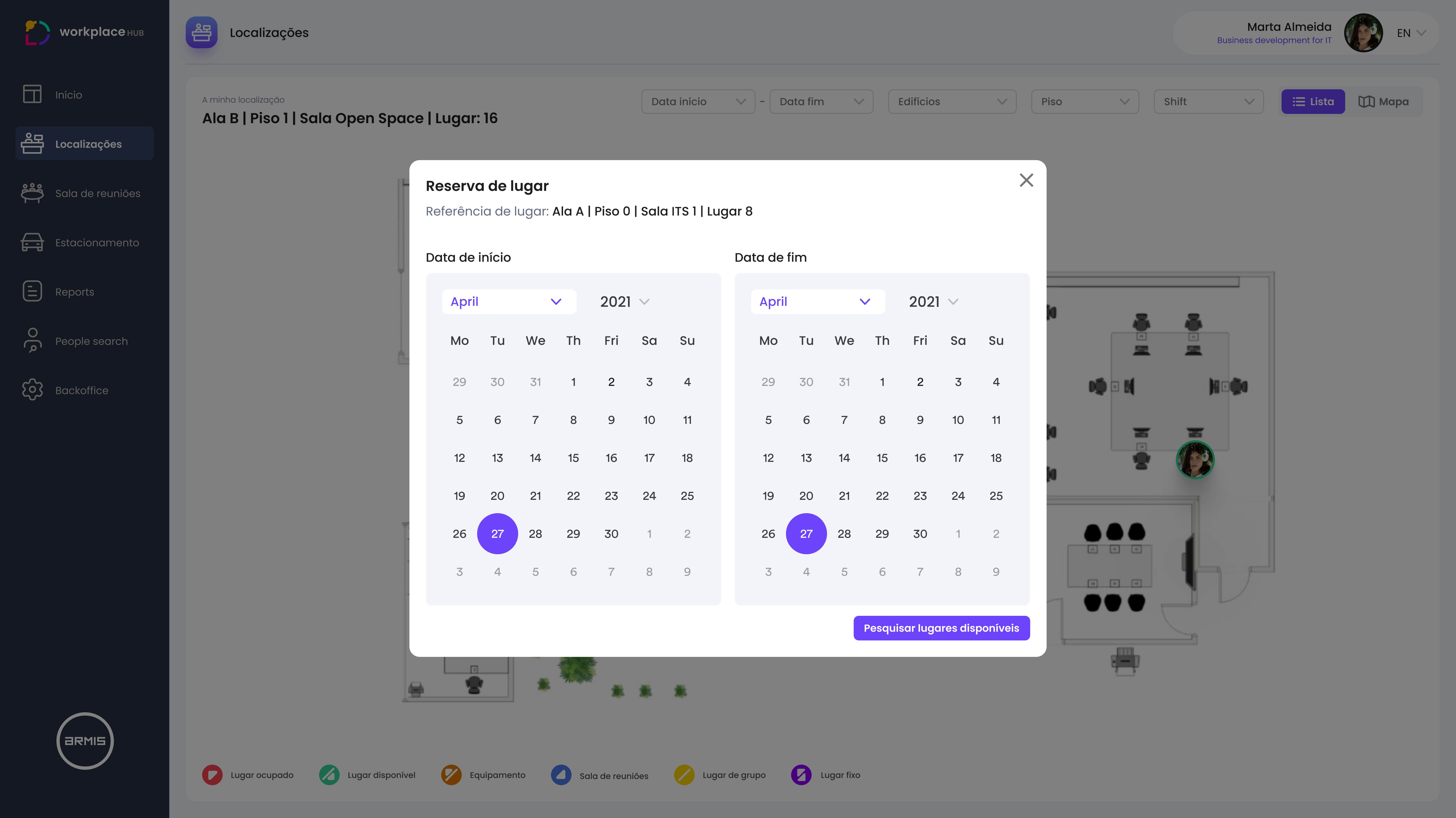 MANAGE YOUR HYBRID WORK ENVIRONMENT
The solution enables your employees to organize their work weeks in the best possible way, by allowing them to view the office occupancy status and the flexibility to choose whether or not to reserve a physical seat on a specified date.
AMAZING DASHBOARDS TO HAVE INSIGHTS ABOUT YOUR INFRASTRUCTURE
Manage space and plan your employees' workstations by rearranging floor layouts and defining available seats.
BOOKINGS & APPROVALS QUICKLY
Enable workstation and parkings bookings and approval processes by the responsible teams. 
Find the most suitable solution for your organization and provide different types of bookings according to your needs. 
Why Workplace HUB is "must have" solution?
SIMPLIFY - The Workplace Hub is a powerful solution that simplifies and revolutionizes the new reality of office work. Engaging employees, optimizing spaces and even encouraging the use of renewable energy.
MANAGE - Access workstation reservations, parking reservations and material allocation globally. Take advantage of full integration with Microsoft Teams to quickly communicate and manage insights with real office usage data.
OPTIMIZE - Improve your company's data flow to organize all sectors and offices, bringing greater management, agility and reduced turnover.
Features
A solution that offers flexibility, agility, and intelligence for hybrid working.
Building floors

Digitalize your building floors or buildings and rearrange your organization's workstations.

Bookings

Allow daily or weekly booking and set workflow approval.

Access Management

Manage bookings between departments, floors, or buildings and reduce unnecessary travel expenses.

Microsoft Integrated

Our solution is 100% integrated with Microsoft Teams, facilitating the communication and flow of scheduling and reservations already made.

Dashboards

Discover reports on which resources, desks, and rooms are the most used.

Park Management

Enable the management and reservation of parking spaces according to specific configurations, such as electric car charging spaces.
Workplace HUB is trusted by
---
Start reinventing the hybrid workspace in your organization now