Meet the new Workplace
Integrating technology into the physical spaces of organizations brings with its modernity and digitalization, but it can also be a challenge.    
Adapting to new ways to work, we want to help companies manage their spaces and make the most of a hybrid work environment.
Workplace HUB is an easy, agile, and automated way to manage all the workstations in your organization's facilities.       

Workplace HUB is a part of the Digital HUB product suite.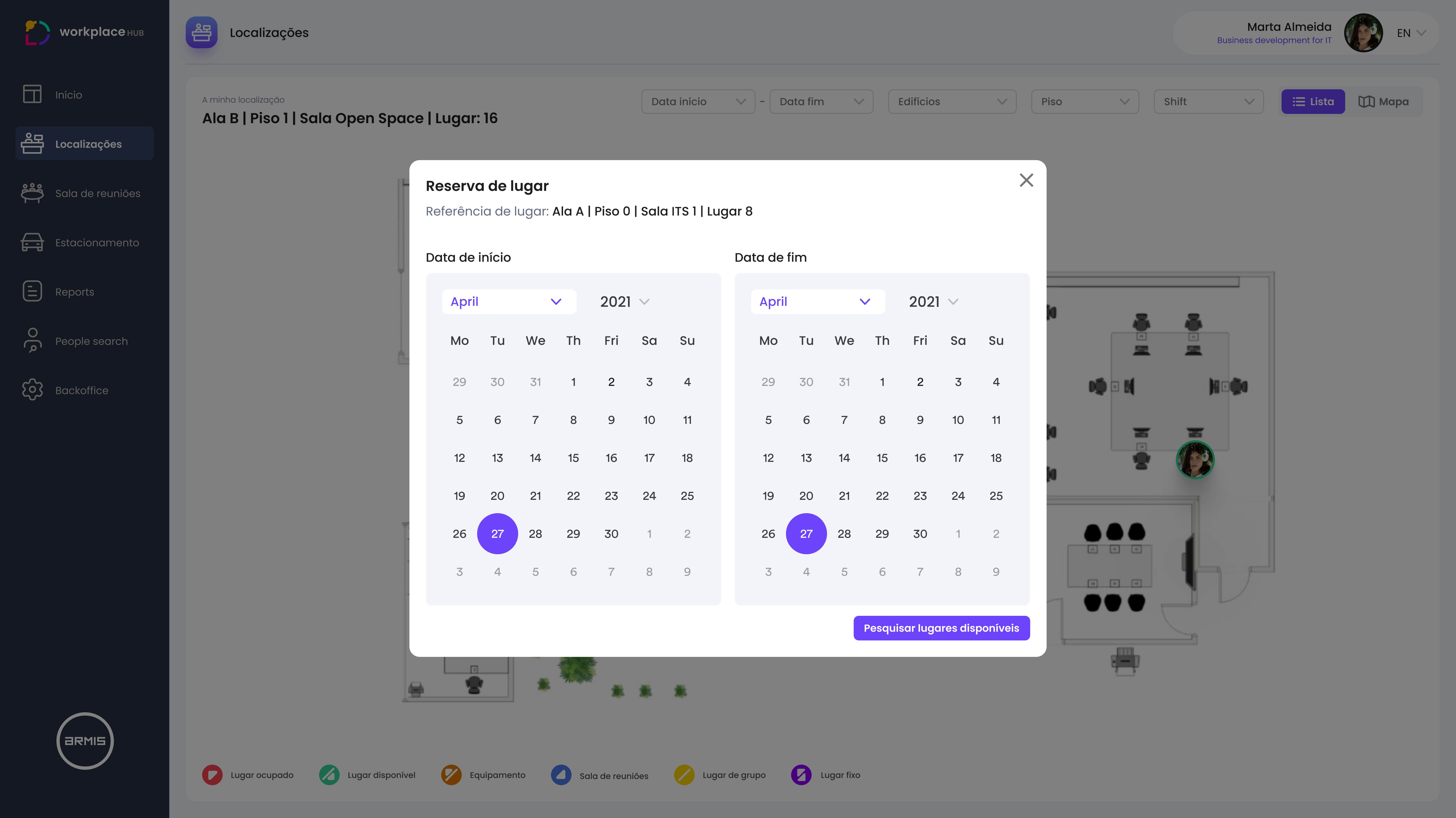 FLEXIBILITY AND DIGITALIZATION FOR TEAMS
The solution enables your employees to organize their work weeks in the best possible way, by allowing them to view the office occupancy status and the flexibility to choose whether or not to reserve a physical seat on a specified date.
The platform also allows the teams in charge:
OVERALL FACILITY MANAGEMENT
Manage space and plan your employees' workstations by rearranging floor layouts and defining available seats.
Enable workstation bookings and approval processes by the responsible teams. 
MEETING ROOMS AND PARKING
Find the most suitable solution for your organization and provide different types of bookings according to your needs. 
Create and apply customized rules for booking spaces and resources.
Promote hybrid working models and let your employees choose the days they work in the office.
Your IT managers can have the best plan for where to allocate materials and hardware.
Features
Our tool has powerful features for you to use. These are our favorites:
Building floors

Digitalize your building floors or buildings and rearrange your organization's workstations.

Bookings

Allow daily or weekly booking and set workflow approval.

Access Control

Limit unnecessary journeys across departments, floors or buildings.

Overview

Active monitoring of the spaces that have been used by your organization

Dashboards

Discover reports on which resources, desks, and rooms are the most used.

Smart alerts*

Integrate with the People HUB for cancellations after an employee reports they will be on vacation or away.
---
Ask for a demo and update your organization's workplace.